Children and Nature
Studies have shown that the health conditions of children improve when they play and connect with the outside world. it has also been found out that recently most children spend less time outside, they are either engrossed with TVs, laptops, phones and video games. The need to venture outside and enjoy the natural scenery about them has wane and no longer a thing to desire.
In Nigeria to play outside is the highest form of ecstasy a child could ever wish for and it never comes with a prize, it is a free gift. As a child, I for one have learnt a lot. But we can make the playground a place of learning when purpose is added to the fun a child derives while playing.
This is why at EDEN we never hesitate to invite and engage with students and pupils that yearn to visit the farm. Each opportunity we have with these young ones at the farm, EDEN uses to teach them how to use a pair of binoculars to bird watch. You only need to see the glee and joy on their faces whenever they see a beautiful bird while using the binoculars.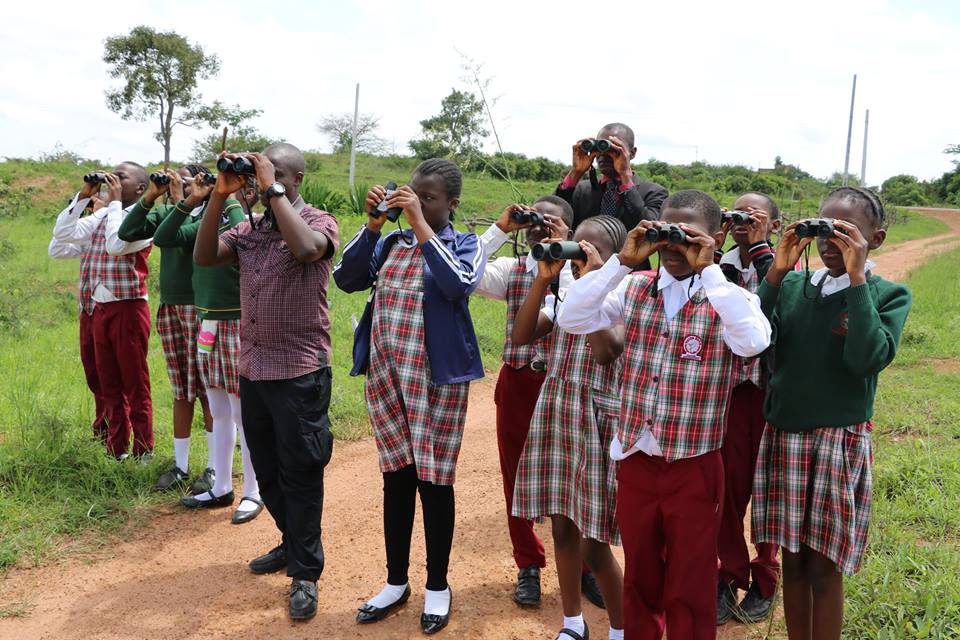 So far students of Champions Academy, Linsol Private School, Naraguta Grammer School and Great Blessings Academy have graced EDEN with their presence. On visiting the farm, the students are shown the nursery with the different native plants in it, the earthen ponds with water and birds. Some students are sometimes brave enough to walk through the walkway to the monk structures in the pond.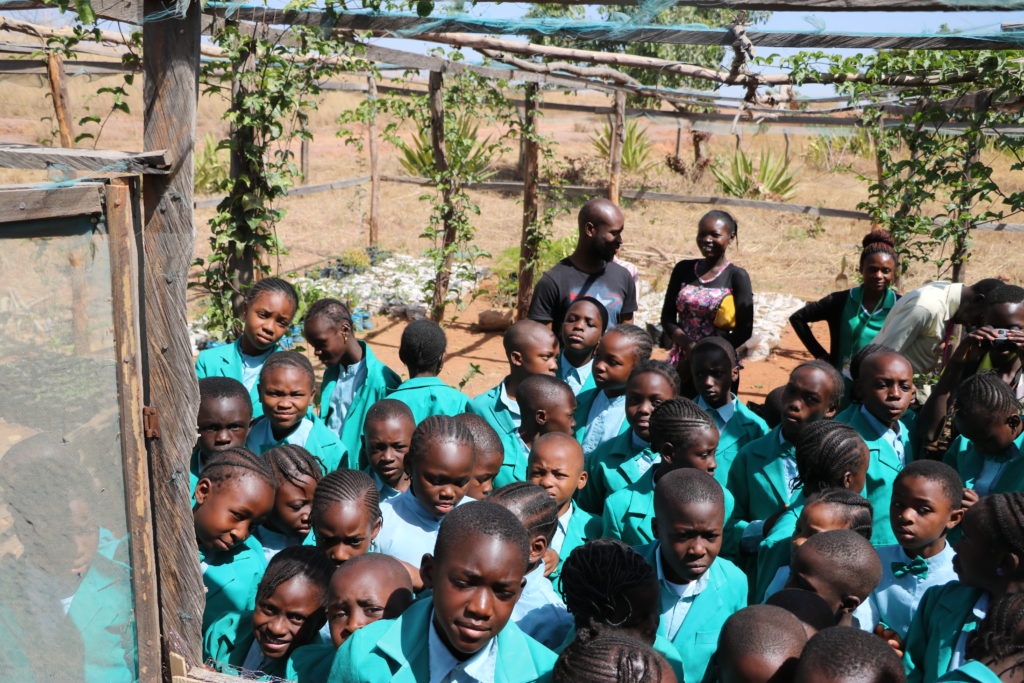 EDEN is a witness to what connecting with nature does to a child as it is always a time of fun for the kids at the fish farm. And we are forever grateful that we are here to make these young people enjoy nature the way they have done.
Do feel free to visit us at the Rennajj fish farm at Latiya, off Gura-Topp Rayfield Road and CONNECT WITH NATURE!!!!