A Plastic Green Garden!!
18th June 2019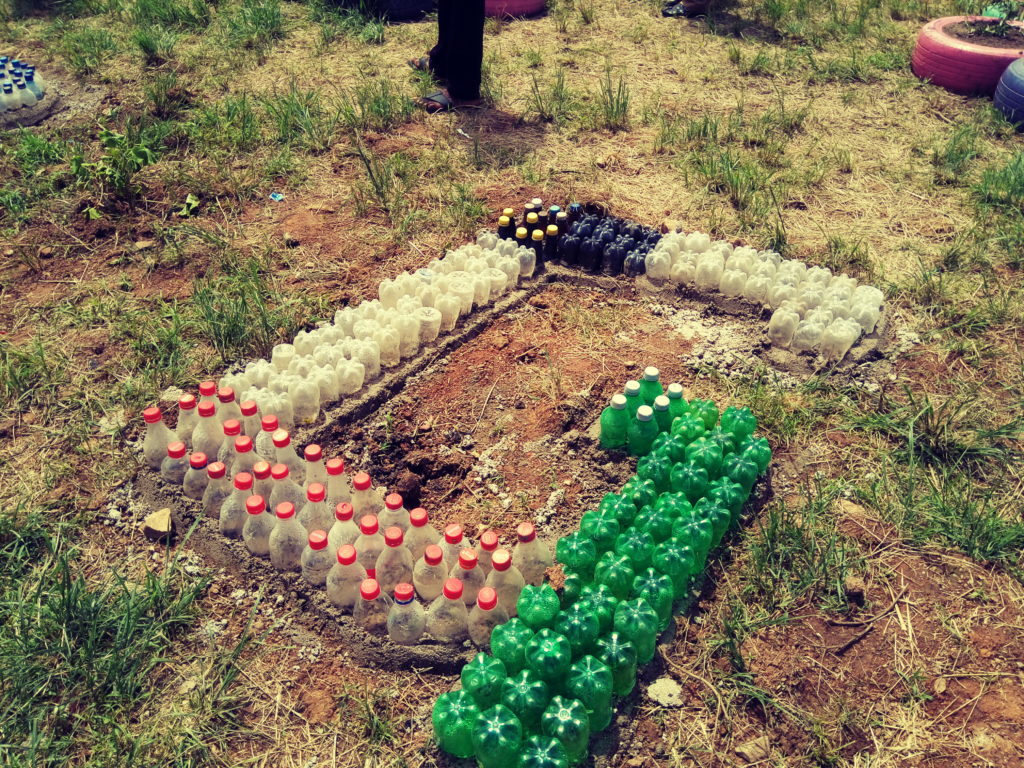 Plastics! Although plastics were invented to make life easier for us, they have become an enormous problem, one that often seems insurmountable. Because plastics do not decompose and only very slowly break down our plastic litters the landscape, blocks rivers and is even swirling around in the sea; a danger to wildlife and people alike.
In order to showcase how plastics can be re-used to make an urban space beautiful David Lijadu, the current Nigerian Youth Corps Member serving with EDEN, created a "Plastic But Green Garden" at the secretariat junction, below the fly-over bridge in Jos North Local Government Area, Plateau State, Nigeria.